Canterbury Park to Host All-Quarter Horse Card Featuring AQHA Challenge Stakes and Mystic Lake Northlands Futurity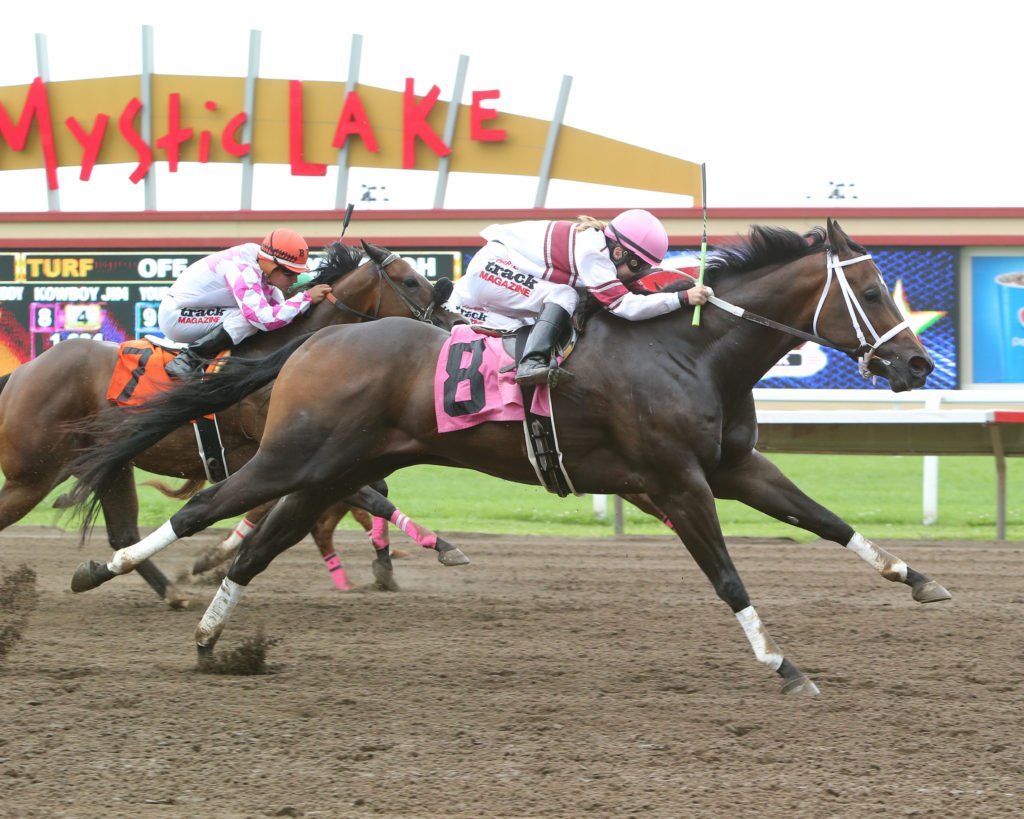 Shakopee, MN – Canterbury Park and the Minnesota Quarter Horse Racing Association are excited to announce that Canterbury Park will host an all quarter horse race day on Sunday, July 7 during the track's mixed thoroughbred and quarter horse meet. The card features seven stakes worth $400,000 in purses and quarter horse overnight races.
The stakes include the feature race of the Canterbury Park Quarter Horse meet, the $156,000 Mystic Lake Northlands Futurity. Now in its 32nd year, the 2019 edition offers the third highest purse in the race's history. It is the richest race for quarter horses in the state and is the second largest purse for any breed at the Shakopee, Minn. racetrack.
Canterbury Park is proud to continue its support of the AQHA Bank of America Challenge Program and will host three regional qualifying races on this day. 2019 will mark the fourth year that Canterbury has hosted the Bank of America Canterbury Park Championship Challenge and the ARC Canterbury Park Distaff Challenge. New this year is the Canterbury Park Distance Challenge.
In 2016, AJs High won the Bank of America Challenge Championship (G1) at Los Alamitos after winning the regional challenge in Minnesota. Minnesota regional winner The Fiscal Cliff won the Championship at Prairie Meadows in 2017. Kowboy Jim, the Minnesota representative in 2018, finished third in the Championship at Los Alamitos.
In 2020, the Bank of America Canterbury Park Championship Challenge will be a Grade 3 event.
Other stakes on the card include the open $78,050 Canterbury Park Derby, the $20,000 Mystic Lake Northlands Juvenile and the $36,068 MQHRA Stallion Auction Futurity, restricted to horses sired by stallions who participated in the Minnesota Quarter Horse Racing Association's online stallion service auction.
"This is the Fastest Day in Minnesota Sports," senior director of racing Andrew Offerman said. "Minnesota quarter horse racing has produced some very solid runners in recent years and deserves a showcase like this. We will feature the best and fastest quarter horses on a single day competing for the biggest purses Canterbury Park offers."
Post time for the Sunday card is 12:45 pm CT/10:45 am PT.
The 2019 Canterbury Park Quarter Horse stakes schedule includes 17 stakes races worth over $700,000. Live thoroughbred and quarter horse racing continues through Saturday, September 14, 2018. The 66-day race meet offers racing on Thursday and Friday evenings at 6:00 pm CT and Saturday and Sunday afternoons at 12:45 pm CT. in June and July. Quarter horse racing is held at the beginning of each race card.
The Minnesota Quarter Horse Racing Association seeks to promote, preserve and enhance the Quarter Horse racing industry in the state of Minnesota, providing services and representation locally and nationally to its members.